Personal Injury
What Type of Personal Injury Cases Does Slappey & Sadd, LLC Lawyers Take?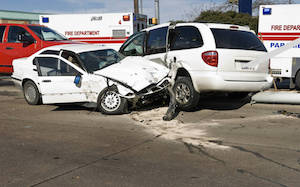 Slappey & Sadd, LLC is an Atlanta-based personal injury law firm that successfully handles Personal Injury Cases that result in a wrongful death or injuries that permanently impact your quality of life, income, and long-term health. Slappey & Sadd, LLC is a high quality, experienced law firm. We are careful in deciding which cases to pursue so we can focus on helping the people who have suffered the most serious harm as a result of clear cases of negligence. To the cases we pursue, we commit the full financial, legal, and emotional resources of our firm.
Are All Personal Injury Cases Basically the Same?
We are a high-achieving, low-volume law firm that understands every personal injury case is unique and requires personal attention. Your personal injury, lost wages or salary, and loss of quality of life can only be understood if you know your lawyer, and they know you. Your case will be handled by the lawyers you hire in a personal, professional, and experienced way so that we can bring you the best result possible given the difficult situation in which you have been placed.
View our areas of practice