Construction Accidents
Why are There so Many Construction Accidents?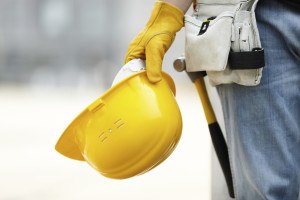 Every day in Atlanta and Georgia, a construction worker is killed or maimed due to the negligent conduct of another. By the very nature of construction sites, many dangerous situations exist that can lead to serious injury or death. Construction accident injuries are commonly due to falls from roofs, ladders, or scaffolding, crane accidents, holes without guarding or barricades, electrocutions, lack of catch nets, heavy lifting, or being hit by falling objects at the construction site. Many other workers are injured while using defective or dangerous products or equipment, such as scaffolding, cranes, power tools derricks, hoists, conveyors, woodworking tools, ladders, winches, trucks, graters, scraper, tractors, bulldozers, forklifts, and many other types of construction equipment. Work-related claims can require an attorney to ensure your rights and potential compensation are protected.
Mr. Scott Slappey & Ms. Kathleen were great in helping me on my case. They "always" kept me informed on all the progress and made me feel very comfortable as I went through my dilemma. Thank you much. -Kelly F. Cartersville, Georgia
What Should be Done When a Construction Accident Occurs?
The legal issues involved with a personal injury or death at a construction site can be complicated by the ownership or the location of the site itself and the many parties involved. Often after a worker is injured, representatives and lawyers of the different companies will hire investigators and photographers. A construction accident personal injury lawyer representing the injured party can be crucial to gain access to the site and intervene on behalf of the injured employee or their family to insure that evidence is preserved and their rights are protected.
Why do I Need a Construction Accident Attorney to Help Oversee the Investigation?
A construction accident attorney may hire a private investigator to interview witnesses and research the ownership of the site, including the names and positions of authority of all parties involved. The construction accident lawyer may then contact the companies and demand access to the facility, or obtain a written agreement that the site in question (and any evidence at the site) will be preserved until it has been inspected by the injured party's attorneys, experts, or consultants. If such an agreement cannot be reached, then an immediate lawsuit or injunction may be needed to obtain a court-ordered inspection. Oftentimes, the faster an attorney gets involved, the better it is for the injured person. Indeed, time can sometimes be the victim's worst enemy in construction accident cases. Workplaces change, workers move on, and witnesses' memories often fade.
I would like to thank Scott Slappey for all his hard work. He made any communication as stress free as possible, and always gave as much piece of mind to me as he could. He made sure I understood all my options and helped me make the best choice for me. He calmed and reassured me when they tried to bully me into a deal that was not in my best interest. I appreciate all he did for me. I give my deepest thanks not only to Scott, but to everyone there who put so much hard work into my case. I could not have been more pleased. Thank you. -Eddie V. Fayetteville, Georgia
For a free evaluation of your construction, crane, or scaffolding injury case, call the law firm of Slappey & Sadd, LLC at 404.255.6677.