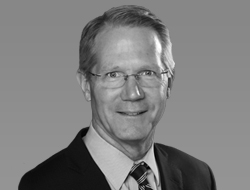 Hon. James G. Tunison
Partner
James G. Tunison, Jr joined Slappey & Sadd, LLC in 2020 as a partner and opened the firms' South Georgia office in Valdosta.
Before coming to the firm, Jim served as a judge in the Superior Court of Georgia since 2009, after being elected by the citizens of the five county Southern Judicial Circuit. He was re-elected without opposition for two additional terms.
As judge, he presided over civil and felony criminal trials and heard non-jury bench trials and hearings. In his first year on the court, Judge Tunison developed and implemented the Lowndes County Pre-trial Release Program. In 2016, he became the first presiding judge on the Lowndes County Accountability Court with tracts for drug court, mental health court and a veteran's court.
In 2018, he was selected by his peers to serve as the Administrative Judge for the 2nd Judicial Administrative District of Georgia and became a member of the Judicial Council of Georgia, Administrative Office of the Courts as the 2nd District representative.
As a member of the Council of Superior Court Judges during his time in office, he served for a term on the executive committee as well as a member of the Pattern Jury Instruction Committee and the Uniform Rules Committee, including as vice-chair during the revision of Rule 22 (media access and technology in court) and Rule 41 (motions for new trial).
Before 2009, Jim was in private practice for 20 years representing individuals in civil cases and defending people in criminal cases. His focus was trial practice and he represented individuals seeking civil damages in state and federal courts including negligence, Employee Retirement Income Security Act (E.R.I.S.A) and claims under 42 U.S.C. sec. 1983. He has a wide range of experience in jury trials in civil damage cases and criminal trials in state and federal courts. His trial experience includes more than 80 cases tried to a conclusion by jury verdict.
He is admitted to practice in all Georgia (1988), Florida (1989) and Wyoming (1996) state courts and the United States District Court for the Middle District of Georgia and the United States Court of Appeals for the Eleventh Circuit and the U.S. Claims Court.
Tunison graduated from the Mercer University Walter F. George School of Law in 1988 and was a member in his senior year on the national mock trial competition team.
He is committed to his community and serves in a variety of ways including service on the boards of America's Second Harvest of South Georgia, Boy Scouts of America and the Salvation Army.