Whistleblower Law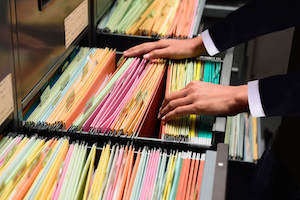 The Atlanta whistleblower lawyers at Slappey & Sadd view whistleblowers as models of integrity and courage. We are honored to represent them in False Claims Act, SEC, and IRS cases. Our clients play an important role in safeguarding tax dollars and ensuring the accuracy of information provided to investors. False Claims Act (FCA) or "qui tam" whistleblowers allege that a company, local government entity, or individual deliberately or recklessly billed a federal or state government too much for goods or services. IRS whistleblower cases allege violations of the tax laws administered by the Internal Revenue Service. Meanwhile, SEC whistleblowers allege negligent or deliberate violations of securities statutes or Securities & Exchange Commission regulations designed to ensure that investors have the information they need to wisely invest.
We offer whistleblowers a professional team with extensive litigation experience and thorough understanding of the financial reporting, tax and fraud environments. We work hard to effectively present whistleblower cases to the government and, where appropriate, to assist the government in investigating and prosecuting them.
How do Lawyers Evaluate Claims and Protect the Whistleblower?
Our Slappey & Sadd whistleblower team offers years of experience in auditing, financial reporting, tax and fraud matters. After initial contact with a whistleblower, we begin by evaluating potential claims to determine the likelihood of success and educating the potential client on how to legally protect themselves and the value of the case during the evaluation process.
At the outset, no one can tell for sure which way a case will turn out. Nevertheless, we apply objective criteria to decide whether it makes sense financially, professionally and personally for the potential whistleblower to move forward. In evaluating the case itself, our Atlanta whistleblower attorneys focus primarily on a compelling narrative, credible supporting evidence and witnesses, and how much money the government stands to recover. Whistleblower protection – including confidentiality — is our top priority.
What is the Process for Whistleblower Claims?
After signing a representation agreement, one of our first tasks is to build a powerful documentary and graphic narrative of the case based on available evidence. In a False Claims Act case, we then meet with the Department of Justice and file a Complaint "under seal" (out of public view) to trigger a DOJ investigation. In an IRS case, we file a Form 211 with the IRS. In SEC cases, we file a Form TCR and accompanying documents with the SEC Whistleblower Office.
After filing, our Atlanta office lawyers will continue to gather evidence, monitor the progress of the case with the government and, as appropriate, work with Department of Justice ("DOJ"), IRS, or SEC to move the case along. Often, the government's first major investigative step is to interview the whistleblower. They are particularly interested in evaluating the whistleblower's effectiveness in telling the story and responding to questions in an informal setting. We prepare clients for this interview and stay with them every step of the way. After the interview, government attorneys and investigators sometimes request additional information and ask specific questions to deepen their understanding of key details.
How Long Does it Take to for a Whistleblower Case in Georgia?
Awhistleblower case can take several years to develop. While the government investigates a claim, the whistleblower must keep confidential the existence of the case, the complaint and other documents filed with the government. The whistleblower lawyers at our Atlanta firm work with our clients to manage and expedite the process within the constraints of the system, but patience and discretion are essential.
How Much Should a Whistleblower Expect to Receive for a Successful Case?
Whistleblower cases begins with evidence that someone has intentionally or recklessly billed the government more than they should, has paid less tax than they owe, or has misled investors in violation of the securities laws. Violations occur in a variety of settings and industries including health care, child care, child protection, education, research, mortgage lending, defense contracting, and procurement. With sufficient evidence, an FCA whistleblower, called a "relator" in FCA cases, can file a lawsuit in the government's name. IRS and SEC whistleblowers do not file lawsuits. Rather, they provide information to enable the government to investigate the allegations and file claims as appropriate. In FCA and IRS cases, if the government recovers funds through negotiation or trial, the whistleblower typically receives between 10 and 30 percent of the government's recovery. In SEC cases, the whistleblower's award is 10 to 30 percent of the SEC sanctions imposed on the violator.
The legal authority for whistleblower awards is found in the Federal False Claims Act or similar state false claims acts, Internal Revenue Code Section 7623, and relevant portions of federal securities law. The process varies among FCA, IRS, and SEC claims, but we'll focus here on the FCA. In an FCA case, the relator files a lawsuit under seal and provides a detailed disclosure document to the Department of Justice. Initially, the DOJ has 60 days to investigate and decide whether it is interested in joining the lawsuit as a party. Nearly always, the initial 60 days will be extended for a year or more. Although a relator can pursue a case without the DOJ, the chances of success are significantly higher with the DOJ as a party.
What Happens if Someone Else has Filed a Similar Whistleblower Case?
A relator cannot recover an FCA award if another relator has already filed a lawsuit based on the same set of facts. Likewise, facts that have already been publicly disclosed generally cannot be used to build a whistleblower claim. This "first to file" requirement is not true of IRS or SEC claims.
What Happens if There is Retaliation Against a Whistleblower?
What about retaliation? Even though the whistleblower's identity officially remains secret while an FCA case is under seal, once the DOJ begins investigating, investigation targets may be able to guess the whistleblower's identity. In this case, retaliation may result. To discourage retaliation and to mitigate the damage it inflicts on whistleblowers, the FCA and SEC whistleblower statutes contain provisions designed to provide some protection to whistleblowers and to penalize retaliators. A whistleblower who is discharged, demoted, suspended, threatened, harassed, or discriminated against for participating in an FCA or SEC claim may be entitled to reinstatement plus two times the amount of back pay, interest on the back pay, and compensation for litigation costs and reasonable attorneys' fees. Our whistleblower attorneys can help Atlanta residents pursue these remedies. There is no similar anti-retaliation feature for IRS whistleblowers.
For more information on whistleblower law and cases, please visit our whistleblower blog, Whistleblower Central.