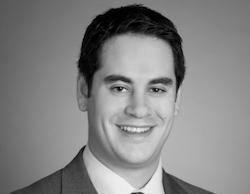 Michael A. Keller
Associate
Michael A. Keller is an associate attorney with Slappey & Sadd, LLC. His practice focuses exclusively on catastrophic personal injury and wrongful death cases. He has successfully represented personal injury victims in cases involving trucking and automobile wrecks, premises liability claims, medical malpractice, intentional torts, and other acts of negligence. Michael has also successfully handled appeals before the Georgia Court of Appeals.
Michael attended Georgia State University College of Law in Atlanta, Georgia. He Graduated Magna Cum Laude in 2012. During Law School he received the CALI award for Excellence in Contracts and Criminal Law. Michael was admitted to the State Bar of Georgia the same year he graduated from law school. Prior to law school, he graduated from the University of Michigan with a BA in Psychology. Michael also studied abroad at the University Autonoma de Barcelona in Barcelona, Spain.
Prior to joining Slappey & Sadd, LLC in 2018, Michael represented physicians, nurses, and other medical professionals in all phases of litigation and all aspects of their practices. He most recently held a position as an associate with a large medical malpractice defense firm from 2013 to 2018. Michael's experience working for a large defense firm has given him valuable insight into their legal strategies, which he now uses to the benefit of his injured clients.
Michael lives in Atlanta with his wife Gina, his daughter Sydney, and their dog Ruthie. Outside of the practice of law, Michael enjoys watching football, playing hockey, and spending time with his family.