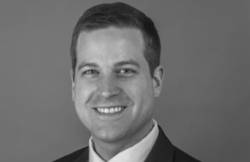 Edward M. Wynn
Partner
Edward M. Wynn is an attorney with Slappey & Sadd, LLC. His practice focuses exclusively on catastrophic personal injury and wrongful death cases. He has successfully represented hundreds of personal injury victims in cases involving trucking and automobile wrecks, premises liability claims, medical malpractice, and intentional torts. Edward has also successfully handled numerous appeals before both the Georgia Court of Appeals and the Supreme Court of Georgia.
After graduating from the Mercer University Walter F. George School of Law in 2007, Edward was admitted to the State Bar of Georgia that same year. During law school, he received the Frank C. Jones Scholarship, a CALI Excellence for the Future Award in Evidence, and a Certificate in Advanced Legal Writing and Research from Mercer Law's top-ranked legal writing program. Prior to law school, Edward graduated magna cum laude from the University of Georgia with a BA in Political Science from UGA's School of Public and International Affairs.
Edward strongly believes that attorneys are called to serve others and the community at large. Edward co-founded Step Up, Atlanta!, a non-profit organization that has organized fundraisers and volunteers service opportunities benefiting charities such as the US Marine Corps Toys for Tots Foundation, the Special Olympics of Georgia, and the Atlanta Community Food Bank. He has also served as Chairman of the Board of Governors of the Beta Xi Chapter (UGA) of the Phi Kappa Tau Fraternity. Edward is currently a member of the Board of Directors of the Crime Victims Advocacy Council, an organization dedicated to assisting crime victims and their families through education, counseling, and legislative initiatives.
Outside the practice of law, Edward's interests include travel, US history, technology/computers, and UGA football. He grew up in Atlanta and resides here with his wife and their daughters.