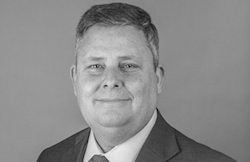 Richard E. Dolder
Partner
Richard E. Dolder is a partner who joined Slappey & Sadd to expand the firm's work on insurance coverage and insurance bad faith. Rich represents individuals and businesses who are improperly denied coverage or treated unfairly by their insurance companies. Some of his litigation successes include the following:
Securing an $8.25 million settlement for a hotel that was improperly denied coverage by its property insurer.
Negotiating a $1 million settlement for a small business that had to defend itself in court after its liability insurer denied coverage and refused to defend.
Forcing a life insurer to pay benefits to the rightful beneficiary, after the insurer had already paid the benefits to the wrong beneficiary.
Convincing a jury to award compensatory and punitive damages to a contractor after the contractor's insurer denied coverage and refused to defend.
Rich also counsels individuals and businesses in insurance issues not requiring litigation. Rich can help insureds in the following situations:
Prompting insurance companies to make quicker decisions when they delay payment on valid claims while the insurance company conducts an endless "investigation."
Standing by insureds when their insurance company insists on intrusive and repeated Examinations Under Oath.
Providing honest and thoughtful evaluations of your claim when your insurance company denies coverage.
Before going to law school, Rich was an award-winning journalist. He graduated at the top of his class from the University of Florida College of Law in 1998. He moved to Atlanta, where he initially worked for a large law firm that specialized in representing certain underwriters in the insurance market at Lloyds of London. Switching sides, Rich later joined an international law firm where he represented Fortune 500 companies in coverage disputes with their insurance companies. He lives in Dunwoody with his wife, Kathy, and three children.