Resources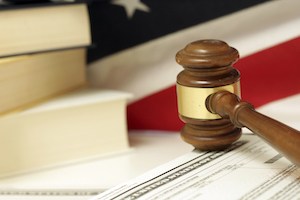 We have been fortunate. We feel it is our privilege and duty to share our good fortune and whatever gifts we can offer, as time in this life would allow. Besides caring for our own families, we believe that giving back to the community is a calling for us and for all able bodied people. As for lawyers, Frederick Douglas once said, "A lawyer is either a social engineer, or a parasite on society". If he is correct, we prefer to behave as the former. We should also be quick to say that many lawyers give their time, expertise and other resources en mass and without complaint. We are proud of our profession, both inside and outside the halls of justice. Some of our community interests and endeavors are listed below.
Jay Sadd
Jay has received the Georgia Law-Related Education Consortium Award for outstanding service to the Consortium and the children of Georgia, 2000 and a Certificate of Commendation from The West Virginia State Bar and The Pro Bono Referral Project for service to individual needy citizens of West Virginia, 1989.
Jay is the former editor of Calendar Call magazine, the official publication of the General Practice and Trial Section of the State Bar of Georgia. He served as Chairman of the Legal Education Committee for YLS, State Bar of Georgia, 1996-1998, as a board member of Initiative 2000 to celebrate the 10th anniversary of the Americans with Disabilities Act, as a member of the Communications and Outreach Committee of The Trial Lawyers for Public Justice Foundation in 2000-2003, and on the Executive Committee for the Georgia Trial Lawyers Association including as President of GTLA in 2012-2013. Jay served for several years as an instructor for the Trial Techniques Program, Emory University School of Law.
Jay has served on the Board of Directors for the American Association of Adapted Sports Programs, Inc. AAASP is an organization that has made competitive after-school athletics a possibility for hundreds of Georgia kids with physical disabilities or visual impairments in grades one through 12. AAASP is proudly expanding its work and services to other states. To learn more about AAASP and contribute to its good work, visit www.aaasp.org.
Scott Slappey
Out of a concern for the environment, Scott served several years on the Board of Directors for the Georgia Conservation Voters. This is a committee dedicated to furthering the goal of protecting and conserving our environment by working on issues such as clean air, clean water, preservation of wildlife habitat, and preservation of our natural resources. He also served as the President of this environmental non-profit group in 2005. To learn more about GCV and how you can help, visit www.gavoters.com.
Scott is a member of the Rules Committee for the Chairman's Advisory Council of the State Board of Workers' Compensation. This committee is charged with formulation of rules and regulations to implement Workers' Compensation laws. Scott also serves on the Executive Committee of the Workers' Compensation Claimant's Lawyers Association and has been a member of that organization since 1991. He has also served as a member of the State Bar Communications Committee, the Georgia Trial Lawyers Association Headquarters Committee, and served for several years on the State Board of Workers' Compensation's Annual Seminar Committee.