Cerebral Palsy
What is Cerebral Palsy?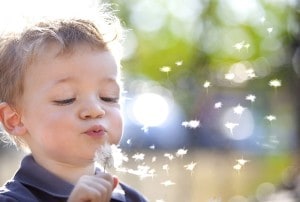 Cerebral palsy is a condition caused by damage to a baby's brain before, during, or up to five years after birth that prevents the brain from developing properly. Damage to parts of the brain that control motor function can cause children with cerebral palsy to struggle with posture, balance, and movement. Cerebral Palsy has several distinct symptoms:
Movement difficulties on one side of the body;
Stiff muscles;
Exaggerated or jerky reflexes;
Involuntary movements or tremors;
Lack of coordination and balance;
Inability to control drooling;
Problems swallowing or sucking;
Problems with speech; and
Seizures.
Currently there is no known cure for cerebral palsy, but there are a range of treatments available to both children and adults who suffer from it.
What Causes Cerebral Palsy?
Cerebral palsy is caused by damage to a baby's brain. This damage can be caused by various infections, bleeding in the brain, or a lack of oxygen during delivery. In some instances, birth injuries caused by medical malpractice can result in cerebral palsy. If this is the case for you or a loved one, the cerebral palsy attorneys at Slappey & Sadd may be able to assist you in bringing a medical malpractice claim.
There are several doctor or hospital staff actions that commonly lead to birth injuries:
Failure to detect infections during pregnancy;
Adverse effects of the drugs and/or surgery implemented;
Failure to perform proper heart-rate monitoring during delivery;
Failure to perform a medically advisable cesarean section;
Improper use of delivery instruments, such as forceps;
Failure to detect umbilical-cord issues;
Gross mismanagement of normal delivery procedures; and
Failure to treat severe jaundice in the newborn.
A doctor's use of forceps or vacuum extractors during childbirth can also cause a birth injury. Forceps and vacuum extractors have been linked to several health issues:
Brain and nerve damage;
Skull fractures;
Fetal stroke;
Seizures; and
Cerebral palsy.
Cerebral Palsy Prognosis
Cerebral palsy prognoses vary for each patient, but the American Academy of Pediatrics published a report reliant on data from over 1,300 studies of disabilities experienced by people with cerebral palsy. The report found that people with cerebral palsy suffer significant ongoing disabilities:
1 in 3 can't walk;
1 in 2 have some form of intellectual disability;
1 in 3 have hip displacement;.
1 in 4 can't speak;
1 in 4 have epilepsy;
1 in 4 have a behavioral disorder;
1 in 4 have bladder control problems;
1 in 10 are blind;
1 in 25 are deaf; and
1 in 15 have to be tube-fed.
How to Bring a Medical Malpractice Claim
If you believe that your child's cerebral palsy was the result of a birth injury, you're in for an uphill battle. Very few (if any) doctors, nurses, or hospital administrators will openly admit that malpractice took place on their watch. Therefore, it is always in your best interest to contact a skilled cerebral palsy birth injury lawyer to represent your interests. The attorneys at Slappey & Sadd have extensive experience representing clients whose children have suffered from birth injuries, and we will work tirelessly on your behalf to obtain just compensation. We serve the entire state of Georgia, including Cobb County, DeKalb County, and Gwinnett County.